Program Highlights

Eligibility
MBBS with permanent registration in India + minimum 1 of Year clinical experience

Duration
3 Years Full time program (With Stipend)

Specializations
Radiology, Medicine, Surgery etc.,

Entrance Exam
Should have attended any one of these; PG NEET / DNB / AIIMS
Key Features of
Our PG Program
Structured training based on Royal College (UK) pattern
Royal College Membership/Fellowship is recognized in more than 120+ countries
Periodic face-to-face Objective Structured Clinical Exams (OCSE) conducted
Teaching faculties (Clinical supervisors & Educational supervisors) are Royal College certified doctors
Earn dual qualification - Fellowship with Master of Medicine/Master of Surgery with Royal college (UK) qualification
Students will receive Associate Membership from respective Royal College and have access to e-learning materials , case studies etc
Work as specialist in UK, India, UAE etc, recognized in 120 countries
Clinical postings in approved teaching hospitals in India
About Texila American University
Texila American University's College of Post-Graduation Medicine offers you fellowship with master of medicine/master of surgery. This fellowship program is designed specifically for doctors to build on their existing knowledge, skills and experience and develop mastery in the clinical and service aspects of varied specializations. In order to encourage and nurture our students, we have designed curriculum with both theoretical and clinical components. This program also offers an intensive training program for the Royal College of UK examinations.
At TAU, we pride ourselves in being able to offer distinguished post-graduation programs that are designed and handcrafted to take your career in medicine to the next level. Through our distinguished faculties, diverse student bodies and global networks, we render you the most amazing technology-oriented resources in terms of learning and research for your future career.
Our
Testimonial

"I am very much satisfied and fulfilled with the academic programme and the overall progress of the university. My heartiest Congratulations to the university for that it has made progress by leaps and bounds in the last 2 years. I wish that may the University continue its growth and Global expansion and keep on providing their students."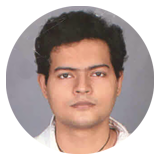 Dr. Amey Prabhu
Student